Digital Solutions to Increase your Online Presence
Reach your customers with effective solutions that deliver results.
Looking to maximise your online presence?
Standing out from the crowd has never been more important. Ensuring your
website design
reflects your business, the navigation of your site reflects a smooth customer journey, and your call to action is prominent and easy, whether that's shopping cart functionality, or a call back request.
We look to build longer term relationships with clients; we don't believe in a quick fix solution. That's why we offer fully managed hosting services, giving you one less thing to worry about. We'll ensure your site is set up to track visitors with Google Analytics, and that it has been logged for indexing with Google Search Console.

If you're looking to drive additional traffic to your website, we offer a range of SEO services with a tailored package to suit your budget.

The experienced developers are on hand for any additional customisation requirements, and the SEO team can help with link building and meta tag description writing.
Amsim providing website design, development, SEO, and hosting services throughout West Sussex and Surrey including: Horsham, Reigate, Guildford, Crawley, Dorking, Leatherhead, Worthing, Brighton, Bognor Regis.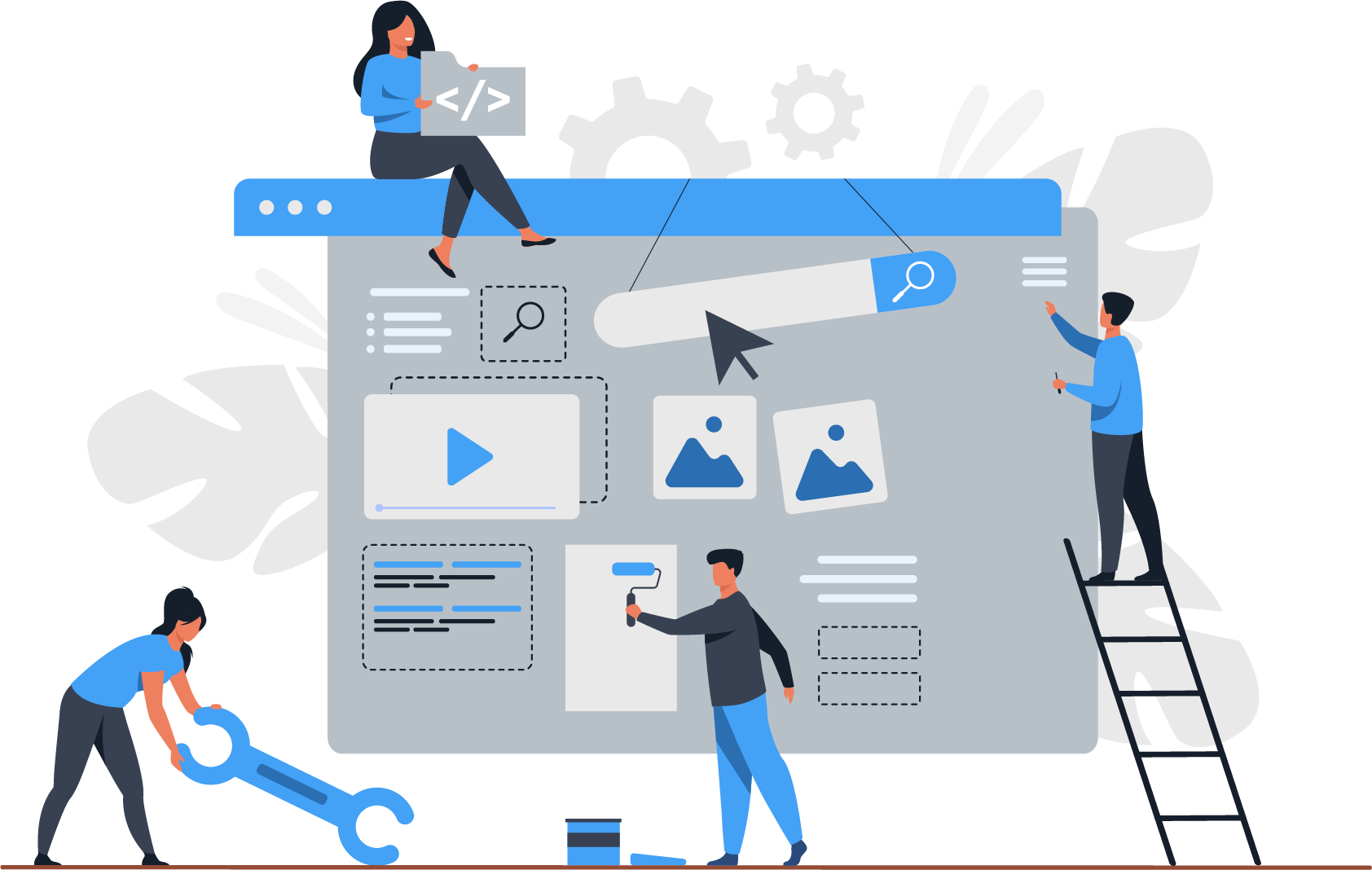 Andy has been 'saving my life' for many years. He's remarkably patient, when dealing with technophobes! Reliable and knowlegeable, on all things IT, plus he is able to talk in a language, I can understand! I highly recommend him.
Great service from a company that actually understand your needs and provide tailored packages to ensure that you get the best outcome for your business. It is for this reason that I have worked with Amsim for a number of years and have seen great results along the way.
Deborah Hammond
2020-08-03
Andy is extremely skilled and knowledgeable about all things IT. He is easily accessible and speedy as well as being patient when explaining complicated systems and scenarios. As we all know IT can be unpredictable, complex, and often annoying, so it's a great relief to me that Andy is on hand to sort out things I can't do myself. It's very reassuring to have someone on board I can trust as finding an IT wizard that is honest, reliable and really knows their stuff is a hard ask!
We have been working with Amsim since starting in 2003. They have always offered us a professional and cost effective solution for our business needs. We willingly endorse them, especially because they will react to what we want and when it's wanted.
Having been involved with Andy at Amsim for more than a decade I can attest that he is personable, punctual but above all brilliant at what he does.
I have dealt with Amsim Ltd for many years, wonderful, creative, and technically brilliant. The company learns my needs, and implements them every time, it never seems to matter what time of day I get a response. Totally trustworthy and highly recommended
Coral Baverstock
2020-07-30
Andy at Amsim is brilliant. When we needed an upto date website he helped us every step of the way. When we need an update he is on it straight away. Deacon Crickmay Asset Management
Amsim Limited are a thoroughly professional and responsive business. Headed by Andy, they have worked with and helped to develop a number of my businesses over the years and have proved a great asset. I would not hesitate to recommend Amsim.