E-commerce website design
Whether you need a new ecommerce website, or to expand your existing site and online shopping functionality, sell directly to your customers with a bespoke online store.
Looking for an e-commerce website design and build company?
Whatever your business you can enhance your presence, and increase sales, via an online shop. From clothing to consumables, replacement parts to flat pack furniture, jewellery to cleaning products and everything in between. An online store is open 24 hours, which means your customers can shop at their convenience, whether that's 4am, 2pm or midnight.
Working with you we'll understand your business and products and how best to sell these effectively online. Your e-commerce site needs to provide a smooth user experience and an easy checkout functionality.  
Your bespoke e-commerce website design will take into account your branding, colours, and any corporate guidelines. The design will incorporate specific pages to showcase your products in the best way.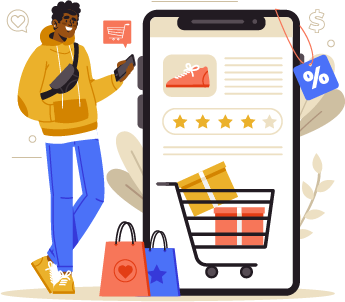 No matter what your products, and whether customers will be buying one, or 100, you will require a custom built site to reflect the delivery options available. This is likely to take into account multiple purchases, the weight of items, or next day delivery. We'll ensure your online store meets your brief no matter how complex your delivery options.
Providing a smooth customer experience with easy payment option is crucial, that's why you'll have a choice of payment transactions methods including credit card, and PayPal. We'll discuss with you the options best suited to your business needs which will provide your customers with the best user experience.
Bespoke E-Commerce Website Design Solutions
Whatever you're looking for from your ecommerce site, we'll work with you to achieve your goals, whether that's increased sales, short term promotion, specific landing page, or simply showcasing individual items.
Your online store will provide an easy user journey with clear payment methods; it will be responsive for customers who view the site on mobile devices. Your site will provide the perfect solution to showcase your products to your customers, both new and existing.
A content managed ecommerce site with bespoke functionality will ensure your site is built to accommodate your products, no matter how many you have. The site can be built to integrate with stock management systems, and your order process, including delivery options.
An effective ecommerce site can be configured to include customer acquisition and dropped basket reminders, providing a way to highlight to customers their order may not be complete. With customer login functionality customers can easily track orders, download invoices, and view their order history.
Your online store can be enhanced for
SEO (search engine optimisation)
. This includes optimising individual product pages; product images can help showcase your items too. We can build in the functionality to promote your products via social media channels.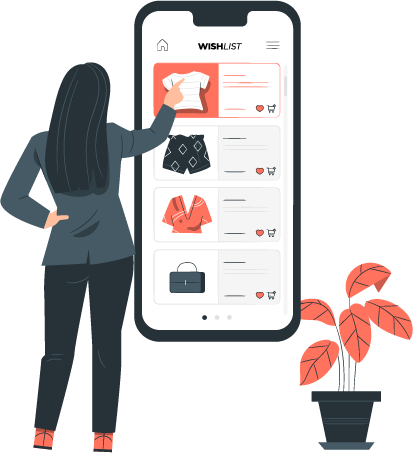 Once your site is designed and live one of the team will show you how to maintain and operate your e-commerce website. You'll be shown how to add and amend products in your online store, in addition to the process for servicing orders. We're always on hand if you have a question.
What's more, as future technology develops, we can enhance your online store and provide updates to the operating system as required.
Have any questions? Simply get in touch.